Traditional Viennese Restaurant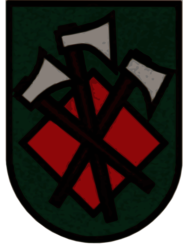 The restaurant "Gasthaus zu den 3 Hacken" spoils you in a historical ambience with traditional Viennese cuisine. With its rustic parlours, the restaurant is one of the oldest inns in the city. Already at the entrance the facade reflects the old Viennese tavern culture. In the course of its history the inn has always been carefully renovated. It may not have looked much different in the days of Schubert and Nestroy: convivial parlours, strap flooring, wooden benches. Thus the Gasthaus zu den 3 Hacken became a popular Viennese institution long ago.
In 2021, the restaurant Zu den 3 Hacken received the "Opening of the Year" award from the renowned Falstaff Restaurant Guide under the new management of Zbigniew Stoch.
You will find us at Singerstraße 28.
We recommend that you make a reservation and look forward to your enquiries. Please make same-day reservations by telephone only. Reservations are only fixed after confirmation.
Phone: +43 1 512 58 95
Opening hours: Monday - Saturday 11:30 - 23:00
Kitchen closed at 22:00
Closed on Sundays!
Gasthaus zu den 3 Hacken
Singerstraße 28, 1010 Wien
3 Hacken GmbH
Managing Directors: Mrs Joanna Stoch, Mr Zbigniew Maciey Stoch
UID: ATU75693019
Company register number: 535272s
Professional group: Gastronomy, Restaurants
Authority according to ECG: Magistratisches Bezirksamt of the 1st district
Company court: Handelsgericht Wien