Welcome to the Viennese restaurant
"Gasthaus zu den 3 Hacken"
We look forward to welcoming you in our garden after the Lockdown.
Temporarily closed.
Traditional Viennese Restaurant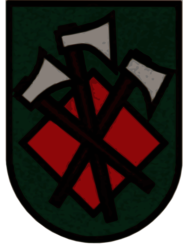 The restaurant "Gasthaus zu den 3 Hacken" spoils you in a historical ambience with traditional Viennese cuisine. With its rustic parlours, the restaurant is one of the oldest inns in the city. Already at the entrance the facade reflects the old Viennese tavern culture. In the course of its history the inn has always been carefully renovated. It may not have looked much different in the days of Schubert and Nestroy: convivial parlours, strap flooring, wooden benches. Thus the Gasthaus zu den 3 Hacken became a popular Viennese institution long ago.
Dear guests!
Our open-air restaurant is already prepared. We will be there for you again as soon as we are allowed to do so. Stay healthy!
Your 3 Hacken Team
Gasthaus zu den 3 Hacken
Singerstaße 28, 1010 Wien
3 Hacken GmbH
Managing Directors: Mrs Joanna Stoch, Mr Zbigniew Maciey Stoch
UID: ATU75693019
Company register number: 535272s
Professional group: Gastronomy, Restaurants
Authority according to ECG: Magistratisches Bezirksamt of the 1st district
Company court: Handelsgericht Wien